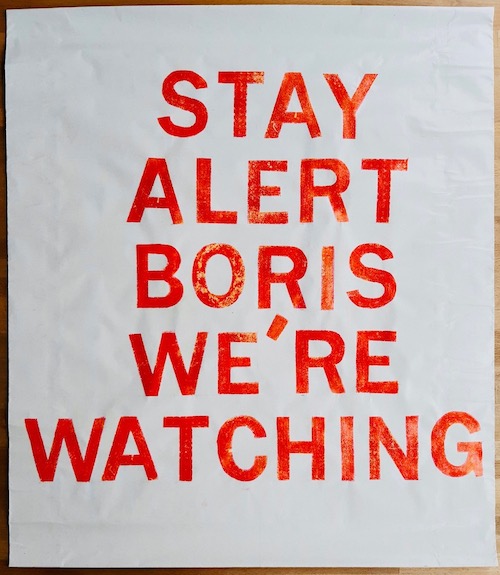 NEWS
The Museum of London
Nine items have been accepted into the museum collections. A handmade printing set and handprinted posters form part of Collecting the Pandemic, a unique collection of objects made by individuals during COVID 2020 catalogue no.s E.1561.1 - E.1561.9
The London Festival of Architecture June 2021
Traffic Island Garden is a guerrilla initiative transforming a local authority planter into a neighbourhood asset and conversation piece. For the Festival Alex Julyan hosts 'Guerrillas in our Midst' a discussion exploring how the diverse cultures of green champions can work effectively with the built environment profession.
Artquest
The Future of...
A far reaching research report commissioned by Artquest and produced by Alex Julyan. Ten areas of research will plot the changing landscape for artists in the context of COVID, Brexit and the Climate Emergency.


2019 - 2020 Creative Fellowship University of Exeter
European Centre for Environment and Human Health
Working in the space between academic and public research to explore the human experience of water-based environments and its relationship to data.