A collection of essays in which artists express their views on the art world with complete freedom. Click to visit Artquest site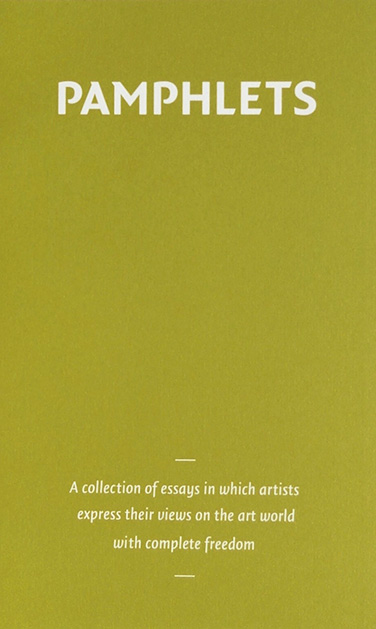 In 2014, Artquest published Pamphlets, a collection of anonymous essays penned by artists, curators, educators and other arts professionals about the state of the art world as they see it.
With an open brief to write one essay about something close to their own practice, and another about the wider structure of the art world, Pamphlets provides a snapshot of opinion – sometimes incendiary, always forthright – from those working at the coal face.
Inspired by the polemic 17th century political pamphlets of the British Civil War, Pamphlets is an opportunity to find out what artists think about the context they work in, and aims to encourage debate.
Pamphlets was originally circulated in an edition of 500 copies; now these have sold out, ARTQUEST publishes the articles online.